The Backlands Coalition advocated for the protection of the area now named Shaw Wilderness Park and that advocacy was just the beginning. There is much more to protect in the Backlands, including wetlands, lakes and streams, a river, wilderness habitat for native plants and creatures of all sorts as well as trails for hiking and biking.
The map at right shows the many pieces of the Backlands, some protected, some Crown lands and some owned by developers
As members of the Backlands Coalition, we have been sharing information with the Halifax Planners about the special places within the Backlands. At this point in our talks with the planners, they are asking for as much concrete information as we can provide that highlights unique and special features or ways in which people use the Backlands.
Please look over the list below which outlines some examples of information we might use to amplify our message of protection for all parts of the Backlands.

We look forward to all of the interesting and imaginative submissions people will be making between now and the end of September. Thanks for your help and moral support!
Kathleen Hall, Co-Chair Backlands Coalition
Martha Leary, Member Backlands Coalition
**********************************************************
Here's how you can help. Here's what you can do.
– We need you and your friends to be out there on the trails, looking at what's happening in this natural environment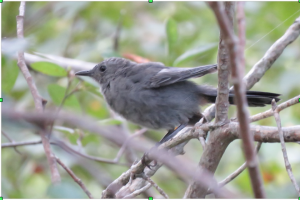 – We need you document what you are seeing, and to post whatever catches your attention to iNaturalist https://www.inaturalist.org It could be lichens, insects, frogs & other amphibians, blooms, berries, fungus, foliage, tree bark, birds, deer and other wildlife, the landscape, views, geology, types of vegetation, photos of burned-out areas beginning to rejuvenate, historic features such as the tram railway, people using the Backlands.
– Write down the location and date.
– Please send any data you can to Kathleen.hall@bellaliant.net. For any information or items that are not digital, contact Kathleen to arrange for drop off or pick up.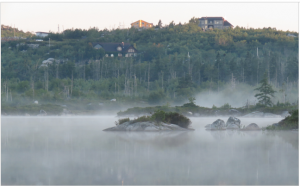 – Data can be photos, drone photos, drawings, recordings, observations, summaries of published studies, personal stories, or postings on various media.
– Gather the data while having fun. Make an event of it – ask your neighbour to go for a hike, a swim and a snack in the Backlands, or sit on the edge of the woods at dusk to listen for and record Owls or Nighthawks.
– Interview someone knowledgeable or find other references about how people have used the Backlands in the past: What happened to the quarries? Are there signs of prior use of the Backlands by Indigenous peoples? Are there stories about the fortifications? Are there local names for various features?
– Do you know anyone who has knowledge of the fish in the lakes, streams, and McIntosh Run? For example, salmon used to spawn in the Run. American Eels migrate up Lawson's Creek and McIntosh Run. Commercial fishers have been known to gather Eels at the mouth of McIntosh Run. Do you have any knowledge of this?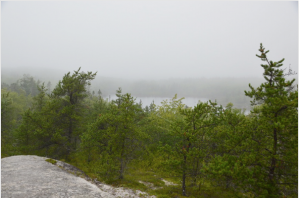 – If you have the skills and time, you can help to do a summary of the iNaturalist listings in the Backlands from Aug 1 to Sept. 30. Be in touch with Kathleen Hall.