Posted at backlandscoalition.ca/Maps/NRR MAPS (this page)
NRR: NS Department of Natural Resources & Renewables
(Previously: Lands & Forestry, Natural Resources, Lands & Forests)
NS LANDSCAPE MAP VIEWER
Most of these maps are screen captures from selected layers in the Nova Scotia Landscape Map Viewer which is a convenient tool for viewing Crown lands, Protected Areas, Ecological Land Classification, Forest Stand characteristics, Property Boundaries & PID numbers, Roads, Wetlands  and  more. It provides a lot of the information otherwise only available via specialized GIS files and software. (DNRR: NS Department of Natural Resources & Renewables).
There is a Help Page. Other info. can be found in a Photo Interpretation Specifications document, and in this document:  Nova Scotia Interpreted Forest Inventory – Current Forest Data (Web version -2021).
The maps are based on Photo-interpretation/landscape models and there can be significants errors at the gound level, e.g.,   in tree species ID. The maps below are based on 2017 imagery.
ECOLOGICAL LAND CLASSIFICATION
LAND COVER & LAKES
WAM PREDICTED FLOW & WETNESS
WETLANDS
FOREST COVER
FOR REFERENCE: GOOGLE EARTH MAP
OTHER NSNRR MAPS
Superficial Geology
Source: https://novascotia.ca/natr/meb/data/mg/ofm/pdf/ofm_2011-011_d447_dp.pdf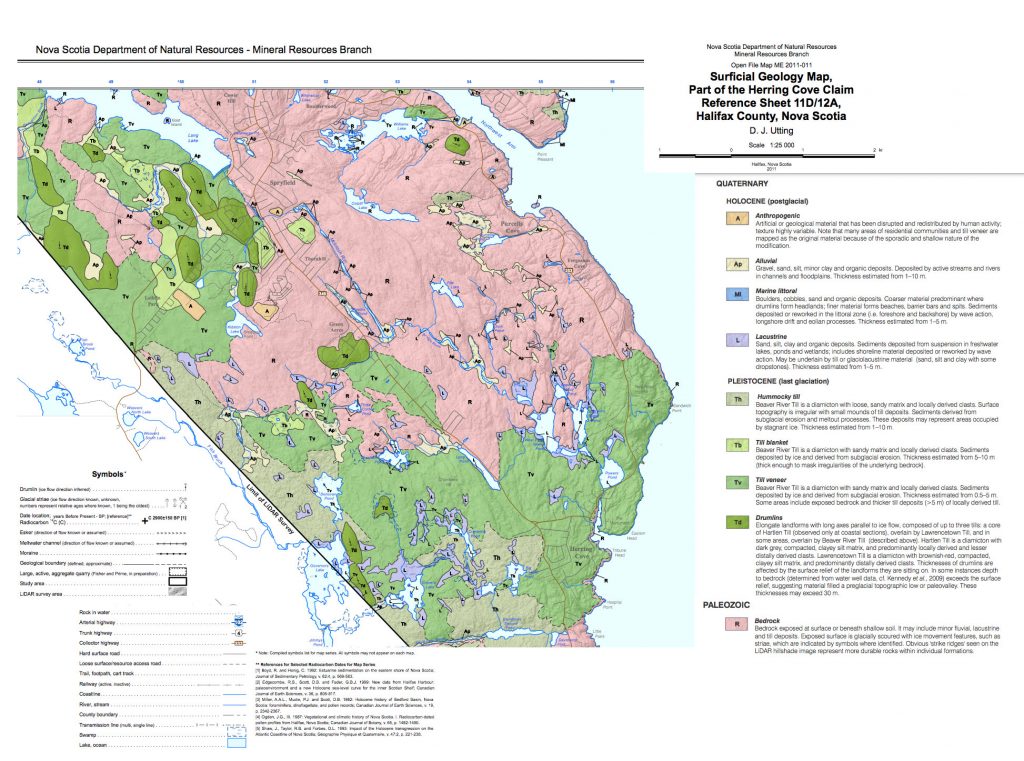 Bedrock Geology
Source:https://novascotia.ca/natr/meb/data/mg/ofm/pdf/ofm_2014-010_d440_dp.pdf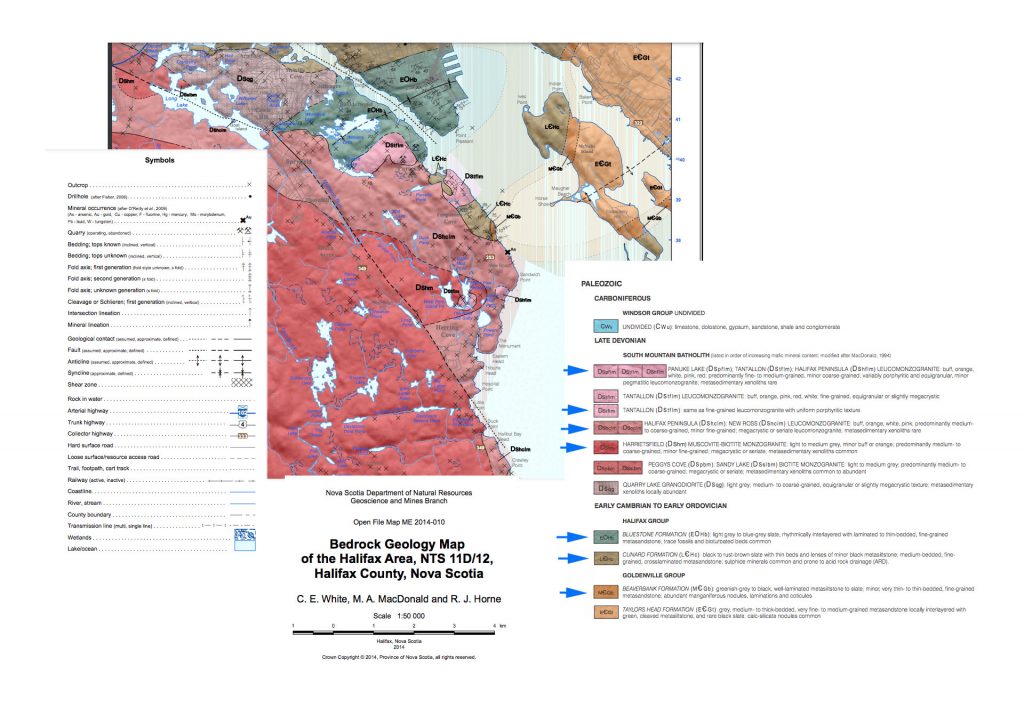 ——–
Page posted Sep 23, 2022 by David Patriquin