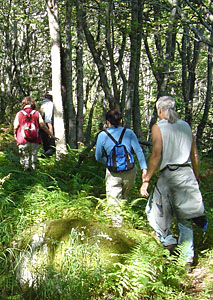 We are a coalition of non-governmental groups. Our mission is to ensure no loss of wildlife habitat in the Backlands and to preserve them for natural, historical, cultural, conservation, educational, recreational and common use.
We are also on Facebook and Twitter (@HfxBacklands).
This website is administered by David Patriquin. It is hosted on funio.com in Montreal.