Maintenance of the Ecological Integrity of the Backlands depends on how we mange land within the Backlands, but also on wildlife connectivity to the larger Chebucto Peninsula and to the Nova Scotia mainland and on what happens in upper of  portions of the Williams Lake and McIntosh Run watersheds that lie outside of the Backlands.
On Wildlife Connectivity
The Backlands occur on Chebucto Peninsula, which is  a significant conservation area.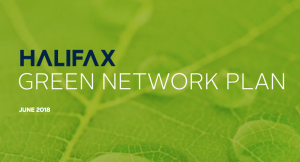 The Backlands are in Halifax (synonymous with Halifax Regional Municipality). The Halifax Green Network Plan (HGNP) was published in 2018. See related webpage
A Progress Report on the HGNP was published on Nov 1, 2022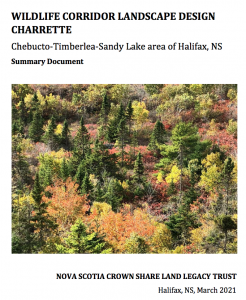 A Wildlife Corridor Report was published by EAC in March 2021 on March 2021, a volunteer activity involving many individual/groups supported by the Nova Scotia Crown Share Land Legacy Trust. Participants were divided into four groups, each looking at connections between different core areas:
a) Sackville River- Sandy Lake to Blue Mountain Birch Cove Lakes Wilderness Area (BMBCL);
b) BMBCL to the proposed Ingram River Wilderness Area;
c) BMBCL to the Five Bridge Lakes Wilderness Area; and,
d) Five Bridge Lakes Wilderness Area to Long Lake Provincial Park and the Backlands.
On the watersheds
A large portion of the McIntosh Run watershed and a smaller portion of the Williams Lake watershed lie outside of the Backlands, the latter mostly in urbanized landscape.
Steeghs et al. 1994 label the figure at right the McIntosh Run Drainage Area because the McIntosh Run is the largest watershed in the Backlands, but the map and the associated document include all watersheds. There are 3 larger watersheds – McIntosh Run, Williams Lake, Purcell's Cove;  and several smaller ones that drain directly into the ocean.
Over the years, the upper parts of the McIntosh Run and Williams Lake watersheds have become increasingly urbanized, and there have been diversion/changes in water courses, mostly on the negative side for the Williams Lake Watershed, i.e. reducing total water flow though Williams Lake. Increasingly levels of salt (from winter salting) and other pollutants may be an issue for both watersheds.  A survey of salt content of streams entering Williams Lake revealed how dependent the lake water quality is on the undeveloped land.
…observations illustrate the low salt content of water draining from undisturbed landscape (SPC values 34-59 μS/cm) which makes up about three-quarters of the watershed, and the significant salt loads in all streams draining developed landscapes (SPC values of 282-427 μS/cm where they enter the lakes). Governor's Brook appears to be the single source of high salt water entering Colpitt Lake which has SPC values similar to those of Williams Lake.

While the salt carried from developed areas is diluted by flows from the large blocks of undeveloped landscape in the Williams Lake watershed, it is clear that such dilution is not sufficient to lower salt to levels of no concern.