Posted on FB page for MLA Brendan Maguire: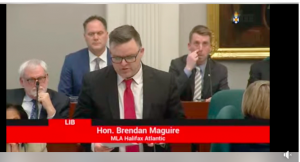 Great news for Williams Lake

Today I asked the Minister of Transportation for an update on the dam.

The money has been secured and set aside to replace the dam!

The province needs to settle ownership issue with HRM, which they are currently working through.

Almost there !

Brendan Maguire
Tip if the Hat to Cathy Vaughn for forwarding this welcome info.