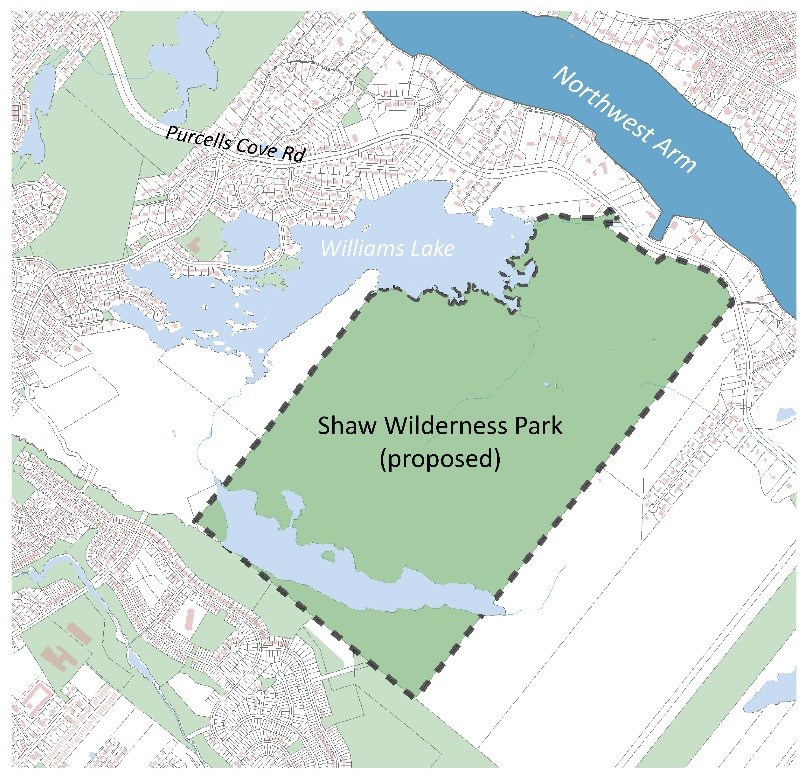 Halifax Regional Council has tentatively agreed to purchase lands from Clayton Developments (Shaw Group) and enter into a conservation easement agreement with the Nature Conservancy of Canada (NCC) to establish a wilderness park in the Williams Lake area of Halifax.
The agreement is subject to public consultation, the development of a suitable park entrance, and NCC fundraising.
A public information meeting will be held Thursday, Oct 5, 2017 at the Capt. William Spry Centre, 16 Sussex Street, Halifax beginning at 6:30 p.m.